Our Staff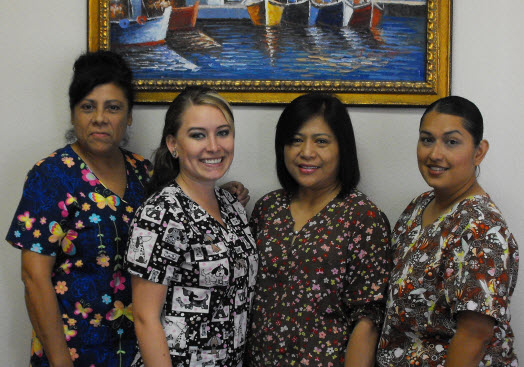 Staff from left to right: Margaret, Jenny, Evelyn, and Liz
Here at Sparkle Family Dentistry we pride ourselves on having the best staff possible. Our professional, experienced staff consists of:
Margaret, Who has been Dr. Karna's assistant for 18 years, is a very efficient worker, who gets things done quickly.
Evelyn, Has worked with Dr. Karna as his assistant for 10 years. She has a vast knowledge of surgical procedures and uses her expertise to its fullest extent.
Liz, Has worked with Dr. Karna for 7 years in the front office as Office Manager. She knows the ins-and-outs of insurance and will work with your individual needs.
Jenny, She is our newest member of the Sparkle Family. She has worked with Dr. Karna for 1 year as an assistant and the Assistant Office Manager. 
We will do everything we can to make your visit both a comfortable and enjoyable experience.