Cosmetic & Restorative Dentistry
Dental Bonding
Fixing a chipped tooth, cracked tooth or a gap in your teeth is fast, easy and affordable with dental bonding. Dental bonding can also be used to improve the appearance of slightly discolored teeth and to change the shape of teeth, but it is typically recommended only for small cosmetic changes. Unlike other cosmetic treatments, dental bonding can be performed with little to no advance preparation. Dental bonding is also convenient and durable, taking just 30-60 minutes per tooth and lasting from 3-10 years.

Teeth Whitening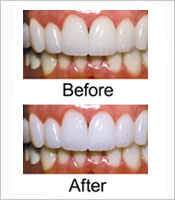 Today's teeth whitening treatments are so easy, convenient and affordable that they've become a regular part of everyone's beauty routine. If you haven't tried one yet, you'll be happy to know that you have plenty of choices. For the fastest, most dramatic results, consider laser teeth whitening. Laser teeth whitening treatments take just an hour and can whiten teeth up to 10 shades. If you're the do-it-yourself type, an at-home teeth whitening kit might be right for you. These professional grade teeth whitening kits produce excellent results over a longer period of time. They can be purchased from your dentist or over-the-counter, but for best results, it's recommended that you always consult with a dentist before trying any over-the-counter teeth whitening system.
Porcelain Veneers
Years ago, smile makeovers involved multiple dental treatments over a period of several months. That's no longer the case, thanks to porcelain veneers. Porcelain veneers are ultra thin shells made of translucent porcelain that can be bonded to your teeth for cosmetic purposes. Extremely versatile and durable, porcelain veneers are an excellent option whether you want a total smile makeover or need to cover a chipped tooth, mask a cracked tooth, or close gaps between your teeth. They require little to no prepping and can often be applied in just one dental visit!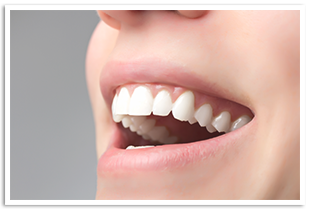 Dental Crowns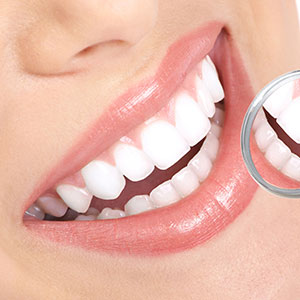 A dental crown may not make you feel like royalty, but it is one of the premiere treatments for teeth with extensive decay or damage. Dental crowns can also used to hold a dental bridge in place, cover misshapen or severely discolored teeth, or cover a tooth after a root canal procedure. Made of either porcelain-fused-to-metal, ceramic or gold, dental crowns are placed during a multi-step process and sometimes require more than one dental visit. The first step is a dental impression. A temporary crown is then placed to protect the tooth while the impression is sent to an offsite laboratory to create the final restoration. In some cases, same-day crowns are possible, so be sure to inquire. With good oral hygiene and minimal wear and tear, your beautiful new dental crowns can last up to 15 years.
Dentures
Using dentures to replace missing teeth is not only great for your oral health; it's a great way to look and feel younger! Today, there are a variety of natural-looking and comfortable dentures for patients who need to replace missing teeth. Made of a gum-colored plastic resin or acrylic base and either resin or porcelain replacement teeth, dentures are custom designed to fit your mouth. If you have several teeth or all teeth missing on the upper or lower jaw, full dentures may be your best option. Partial dentures, which can be either fixed or removable, are great for patients who have several missing teeth scattered along the upper or lower jaw.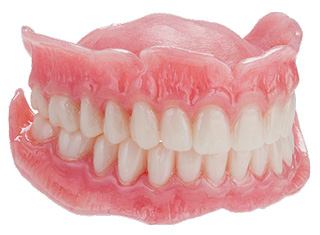 The process of getting dentures may take a few months and several dental visits. In some cases, however, same-day dentures are also possible. With same-day dentures, the dentures are created right in the dentist's office instead of at an offsite laboratory. Same-day dentures aren't for everyone, though. If your dentures require a lot of customization, same-day dentures may not be right for you.
Just as with your natural teeth, dentures require daily maintenance. With regular wear and tear, your dentures can last 5-7 years. During that time, you may need periodic denture relines to accommodate changes in the contours of your mouth. Regular denture relines involve resurfacing the base to ensure that your dentures fit and function perfectly. If you break your dentures, it's critical to bring them to your dentist for professional denture repair. Home denture repair kits can cause more damage and be even more costly to fix.
ZOOM! Whitening
If you're pressed for time but still want the best that teeth whitening has to offer, ZOOM! whitening could be perfect for you. With ZOOM! whitening, bright, white teeth can be yours in about an hour. Using light activated whitening gel, ZOOM! whitening is fast, safe and more effective than take-home whitening kits. Whether you're a busy professional, have a special event coming up or just want a smile boost, ZOOM! whitening is great for just about everyone.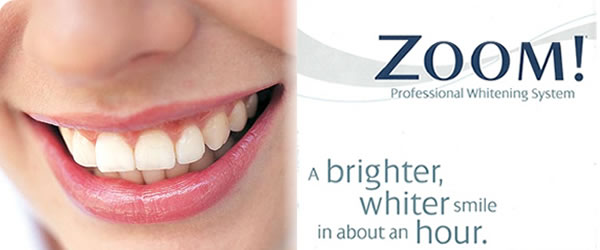 Endodontics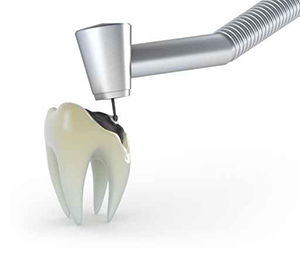 Root canals get a bad wrap. But don't believe the rumors; the dreaded root canal isn't dreadful at all! Root canals are needed when either decay or an injury infects the inner tooth (the pulp). In the earliest stages of infection, you may not feel any pain at all. But when it progresses, you could have a toothache and swelling, or a dental abscess might form. Root canals remove the infection and prevent it from spreading. Thanks to laser root canals, this process is faster, more comfortable and, in many cases, more thorough than conventional root canals. Pulp capping is an alternative to root canals that are used when the infection has yet to penetrate the pulp. Pulp capping can also prevent a large dental filling from getting too close to the nerve.