Patient Reviews
Read patient reviews for Dr. Karna and Sparkle Family Dentistry.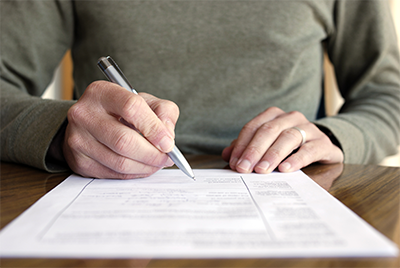 We think you can tell a lot about dentists in the Moreno Valley area from their patient reviews. Dr. Harry A. Karna and the staff at Sparkle Family Dentistry are proud that our commitment to excellence in general dentistry and cosmetic dentistry has earned so many positive reviews. See for yourself what actual patients say about their experience with Dr. Karna.
Testimonials
For almost fifteen years I have been making the 150mile / 3 hour round trip drive from Hollywood to Moreno Valley to have my teeth cared for by the most meticulous, honest, reliable dentist in Southern California, Dr. Harry Karna - who also happens to be a really nice guy. Dr. Karna's methods and equipment are cutting edge modern, while the friendly atmosphere of his office and the courteous attitude of his staff are the time honored traits that help make each visit a comfortable and productive experience.
Kathleen D. (Cherry Vanilla)
Hollywood CA
Dr. Karna and his staff are exactly what I was looking for after calling 1-800-Dentist. He is the only doctor working out of his office and he performs all the procedures himself, including routine cleaning. His office is near my home and he offers evening appointments. This was something I needed with my work schedule. I have recommended Dr. Karna to a co-worker and my husband. I can say I actually enjoy my visits and will be a patient for life.
Robin W.
Moreno Valley CA
Dr. Karna and his staff have been providing excellent dental care for my entire family for many years. His knowledge and expertise in new procedures has benefited me especially in the most difficult emergency situations. Dr. Karna has always accommodated our schedules and his office is conveniently located. We wouldn't go anywhere else!!. Dr. Karna is our dentist and our friend.
Laurie M.
Palm Springs CA
Dr. Karna has been our family dentist for over 10 years. He is always professional, but still maintains a personal relationship with his patients. He is very good at explaining what he needs to do and "WHY". For me this is a major plus. I highly recommend him to anyone in search of an A+ Dentist.
Renee J H.
Hemet CA
A small note of thanks and gratitude for your professionalism, patience, caring, understanding, financial assist, and kindness in attending to my dental needs.
It meant a lot to me. Thank you very much!
Margaret L.
Moreno Valley CA
Dr. Karna is very professional and I recommend him all the time. My family has been seen by him for 16 years and we wouldn't think of switching. He worked on my daughter when she was 5 and she has never been afraid to see Dr. Karna. She is now 21 out of the house and still continues to have him as her dentist. Our family feels blessed to have such a person as our doctor!
Cheri A.
Moreno Valley CA
I have a huge fear of dentists. So I HATE dentists. It had been at least 12 years that I had seen a dentist. I had a very bad tooth for 6 months. My husband called 1-800-Dentist and found Dr. Karna. I still hate dentists but now I can say I love my Dentist "Dr. Karna". I would recommend him to anyone who has a fear of dentist. I already have and they love him as much as I do.
Love you Dr. Karna
Diane M.
Norco CA
I found Dr. Karna for my wife but was very foolish and went to a local dentist for 5 years. Now I am with Dr. Karna and he is fixing all my problems that the other dentist caused. I also recommend Dr. Karna highly. My wife has a great fear of dentists and she loves Dr. Karna. Thanks again.
Rick M.
Norco CA
Dr. Karna does excellent work. He is very dependable and he is always available for  emergencies. We are very happy with our association with entire staff.
Whitey U.
Retired President of UFCW Local 551
Dove Canyon CA
 I find Dr. Karna to be a very comforting dentist to use. Pain tolerance is controlled , he puts you at ease and I really am pleased with the results of his work. In fact, I do get compliments on my teeth from even people I don't know. His office is up to date and always neat and clean. His staff is so nice. All in all, I would and do recommend him to others. I now have a pretty smile!
Carol N.
Moreno Valley CA
Dr. Harry Karna is a real family dentsit. I have been going to Dr. Karna's office for twenty years. He's done dental work on me and my children. My kids have no fear of a dentist. Two generations have enjoyed going to the dentist and having pretty teeth. Also his staff are very caring. They treat us as if we're family.
Cheryl N.
Moreno Valley CA
After numerous searches for a dentist who was willing to accept a patient with disabilities, Dr. Karna came to my rescue. I had been turned down bt three dentists. Dr. Karna is the best dentist I have ever had and I have recommended him to my family. One daughter drives 110 miles to have Dr. Karna take care of her dental needs. I have had extensive work done by Dr. Karna and I see him on a regular basis, every 3-4 months for maintenance. I am beyond happy with Dr. Karna.
Cynthia D.
Moreno Valley CA
Dr. Karna is a fantastic dentist. He is so down to earth and funny. He always makes me feel comfortable and good. He works with you and your circumstances to get things done. I have no problem having a serious or funny conversation with him. I've recommended him to many people and still would.
Jenny C.
Moreno Valley CA